Intro
Property Sold at Auction: The Property Situated At:

10 BURNS STREET, QUIGNEY, EAST LONDON.
CLIMBING THE LADDER OF PROPERTY OWNERSHIP AND INVESTMENT.
Date and time
Date: 26 September 2019.
Time: 18:00 PM.
Venue: East London Golf Club.
Viewing: By Appointment.
ID & PROOF OF ADDRESS REQUIRED FOR REGISTRATION.
Description
PRIME POSITION ON OFFER
Locality! Locality! Locality!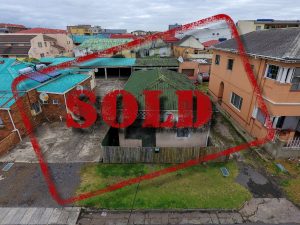 Quigney is a prime position due to close proximity to universities, the CBD, places of mass employment, nightlife and entertainment and of course the East London beach front.
Shopping centres and grocery stores are within walking distance and public transport is in abundance.
This property consists of 3 bedrooms, lounge, huge family bathroom with ample space for a laundry and you will enjoy the kitchen with its fitted pine cupboards.
The erf size is compact and a larger than usual double carport exists at the rear, could this be converted to extra accommodation?
We look forward to your highest bid on the evening of our auction.
Terms
TERMS:
10% DEPOSIT, AUCTIONEERS COMMISSION & ADVERTISING COSTS PAYABLE ON DATE OF SALE IMMEDIATELY AFTER AUCTION ON REQUEST.
Full terms & conditions of auction available for inspection at our offices.
Contact: Justin Rohtbart for particulars.
114 Moore Street, Quigney, East London.
043 743 6355 / 083 789 2550 / admin@auctionone.co.za / justin@auctionone.co.za.
Subject to change without notice. Right of admission Reserved.