Intro
We have sold at Auction The Vacant Erf Situated At:
ERF 117, KEI ROAD – 12 HECTARES - SMALL FARM!

Date and time
Date: 27 August 2019.
Time: 18:00 PM.
Venue: East London Golf Club.
Viewing: By Appointment.
ID & PROOF OF ADDRESS REQUIRED FOR REGISTRATION.
Description
Cultivate your own fresh produce, vegetables & livestock!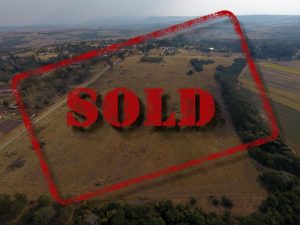 Your very own smallholding. A property to develop?
This small farm is open mixed veld with a gradual gradient.
It would be ideal to run goats, sheep or a few cattle. Build your homestead, cultivate your own fresh produce and vegetables. Plant and pick fruit from your own trees, work the land and live a healthy country lifestyle.
The property features a borehole and close access to the post office, police station, town centre and convenience store.
We look forward to your participation on the evening of our auction!
Terms
TERMS:
10% DEPOSIT, AUCTIONEERS COMMISSION & ADVERTISING COSTS PAYABLE ON DATE OF SALE.
Full terms & conditions of auction available for inspection at our offices.
Contact: Justin Rohtbart for particulars.
114 Moore Street, Quigney, East London.
043 743 6355 / 083 789 2550 / admin@auctionone.co.za / justin@auctionone.co.za.
Subject to change without notice. Right of admission Reserved.