Intro
Property Sold at Auction: The Well-Presented Property Situated At:

12 LENNOX ROAD, MILNER ESTATE, EAST LONDON.
CLIMBING THE LADDER OF PROPERTY OWNERSHIP AND INVESTMENT.
Date and time
Date: 26 September 2019.
Time: 18:00 PM.
Venue: East London Golf Club.
Viewing: By Appointment.
ID & PROOF OF ADDRESS REQUIRED FOR REGISTRATION.
Description
EXCELLENT VALUE ON OFFER!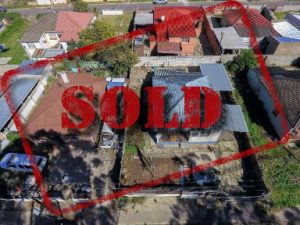 Well-presented home, conveniently situated close to town, schools and many other public amenities.
This property consists of 3 bedrooms, spacious lounge, fitted kitchen and family bathroom.
The property is well secured and has the bonus of a solar geyser and double carport.
This is what we would call excellent value on offer.
Terms
TERMS:
10% DEPOSIT, AUCTIONEERS COMMISSION & ADVERTISING COSTS PAYABLE ON DATE OF SALE IMMEDIATELY AFTER AUCTION ON REQUEST.
Full terms & conditions of auction available for inspection at our offices.
Contact: Justin Rohtbart for particulars.
114 Moore Street, Quigney, East London.
043 743 6355 / 083 789 2550 / admin@auctionone.co.za / justin@auctionone.co.za.
Subject to change without notice. Right of admission Reserved.