Intro
We have sold at Public Auction The Vacant Erven Situated At:
KEI ROAD - 20 X PLOTS TO GO!

Date and time
Date: 27 August 2019.
Time: 18:00 PM.
Venue: East London Golf Club.
Viewing: By Appointment.
ID & PROOF OF ADDRESS REQUIRED FOR REGISTRATION.
Description
20 X PLOTS! ALL MUST GO!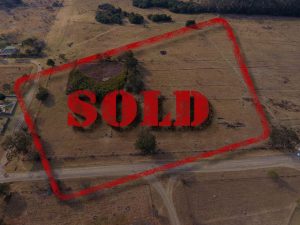 I once heard the saying "Buy land, they don't make it anymore", here is an opportunity to acquire level vacant land within a quiet node in the small historic town of Kei Road approximately a 35-minute drive from East London and well positioned between Stutterheim, Bisho and King Williams Town.
We can only expect good value to purchasers and we will be privileged to offer 4 x Lots of 5 x plots per Lot.
Buy and develop or hold for future inflation of property price escalation!
Terms
TERMS:
10% DEPOSIT, AUCTIONEERS COMMISSION & ADVERTISING COSTS PAYABLE ON DATE OF SALE.
Full terms & conditions of auction available for inspection at our offices.
Contact: Justin Rohtbart for particulars.
114 Moore Street, Quigney, East London.
043 743 6355 / 083 789 2550 / admin@auctionone.co.za / justin@auctionone.co.za.
Subject to change without notice. Right of admission Reserved.