Intro
We Have Sold at Public Auction The Property Situated At:

62 FITZPATRICK ROAD, QUIGNEY, EAST LONDON.

QUIGNEY RENTAL PROPERTY– IN THE BEST LOCATION & FULLY LET!
ALERT – HIGH RENTAL YIELD!

Date and time
Date: 19 August 2020.
Time: 10:00 AM.
Venue: On Site.
Viewing: By Appointment or One Hour Before Auction.
ID & PROOF OF ADDRESS REQUIRED FOR REGISTRATION.
Description
TENANTED AND PRODUCING CASH FLOW RETURNS IN THIS EVER BUOYANT RENTAL MARKET!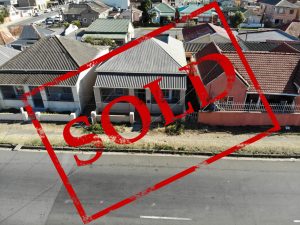 To date this Investment property has performed well.
The property comprises of 5 spacious bedrooms with built-in cupboards, each room is individually let to maximize rental return.
The bathroom includes 2 showers, 2 toilets and a quaint kitchenette which is ideal for food prep.
On the exterior you will find a walled and private back garden with enough level ground to erect further accommodation.
The positives include: positioned on a major public transport route, close proximity to shops, University, Beachfront, entertainment, Gym and the CBD which is a massive employment node within our Metro.
Come buy your slice of the Quigney, It's about Time!
Terms
TERMS:
10% DEPOSIT, AUCTIONEERS COMMISSION & ADVERTISING COSTS PAYABLE ON THE FALL OF THE HAMMER.
Full terms & conditions of auction available for inspection at our offices.
Contact: Justin Rohtbart for particulars.
114 Moore Street, Quigney, East London.
043 743 6355 / 083 789 2550 / admin@auctionone.co.za / justin@auctionone.co.za.
Subject to change without notice. Right of admission Reserved.