Intro

Duly Instructed, by the Seller, we have sold at Public Auction the Immovable Property Situated At:
UNIT 2, HEIDEPARK,
HEIDERAND, MOSSEL BAY.
SAFE & SECURE LIVING!
Date and time
Date: 24 JULY 2019.
Time: 18:00 PM.
Venue: Mossel Bay Golf Club.
Viewing: By Appointment only
ID & PROOF OF ADDRESS REQUIRED FOR REGISTRATION.
Gallety and description
SAFE & SECURE LIVING!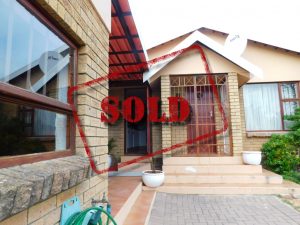 Situated in the sought-after suburb of Heiderand, Mossel Bay, we are proud to present on auction this neat low maintenance Townhouse.
The property is situated on an Erf of 330sqm and offers 3 bedrooms, 2 bathrooms, single garage and small easy to manage garden. This secure property is based in a security complex and makes for safe easy living.
The property is all face brick on the outside which makes it a perfect low maintenance home.
The property is also conveniently situated close to one of the major shopping centres in Mossel Bay and is within easy driving distance to the beach.
If you are looking for a perfect retirement property or looking to invest. This property ticks all the boxes.
Be sure not to miss out on this gem!
Documents
Relevant documents, please read:
1. Gedragsreels / Rules of Conduct
2. Grondwet/ Constitution.
Terms
TERMS:
10% DEPOSIT, AUCTIONEERS COMMISSION & ADVERTISING COSTS PAYABLE ON DAY OF SALE.
Full terms & conditions of auction available for inspection.
Contact: Greg King for particulars.
125 Meade Street, Beacon Place, George, Western-Cape.
044 012 5004 / 084 556 6166 / greg@auctionone.co.za / gardenroute@auctionone.co.za
Subject to change without notice. Right of admission Reserved