Intro

Duly instructed by the Trustees of the Rent Trust in the matter concerning Estate Late Mathys Wehmeyer (Estate no: 003047/2019). We have sold at public auction:
11 STRAND STREET,
WEST BANK,
EAST LONDON.

HIGH RENTAL RETURN EXPECTED!
Date and time
Date: 17 JULY 2019.
Time: 18:00 PM.
Venue: East London Golf Club.
Viewing: By Appointment
ID & PROOF OF ADDRESS REQUIRED FOR REGISTRATION.
Description
An undivided half share is now available within erf 19981 Strand Street, West Bank.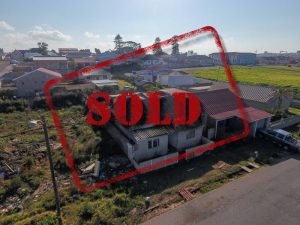 House number 11 Strand street with separate granny flat is up for grabs!
The home is spacious, wooden iron and consists of 3 large bedrooms, lounge, 2 bathrooms and a fitted kitchen.
The flat in the back garden is a bed-sitter with a kitchenette and an en-suite shower, toilet and basin. The flat can be accessed via the side of the house.
The rental for the house and flat is R5800.00 per month excluding lights and water.
Terms
TERMS:
10% DEPOSIT, AUCTIONEERS COMMISSION & ADVERTISING COSTS PAYABLE ON DATE OF SALE.
Full terms & conditions of auction available for inspection at our offices.
Contact: Justin Rohtbart for particulars.
114 Moore Street, Quigney, East London.
043 743 6355 / 083 789 2550 / admin@auctionone.co.za / justin@auctionone.co.za.
Subject to change without notice. Right of admission Reserved.