Intro

Duly instructed by the Trustees of the Rent Trust in the matter concerning Estate Late Mathys Wehmeyer (Estate no: 003047/2019). We have sold at public auction:
18 STRAND STREET,
WEST BANK,
EAST LONDON

EASY INCOME PRODUCER X 2!
Date and time
Date: 17 JULY 2019.
Time: 18:00 PM.
Venue: East London Golf Club.
Viewing: By Appointment
ID & PROOF OF ADDRESS REQUIRED FOR REGISTRATION.
Description
Massive corner property on the sea front with large wrap around veranda and cottage style in exterior design.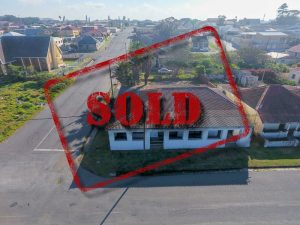 One home converted into 2 spacious and separate rental units with large back garden.
Unit 1 consists of 2 large bedrooms, 2 bathrooms, a well sized lounge running through to an open plan dining room and a small kitchenette.
Unit 2 consists of 1 bedroom, a lounge, dining room, large fitted kitchen, scullery, 2 bathrooms and an undercover back veranda.
SEE THE POTENTIAL - Simple conversion by adding one wall to create a third unit.
A solid built property worth the purchase.
Terms
TERMS:
10% DEPOSIT, AUCTIONEERS COMMISSION & ADVERTISING COSTS PAYABLE ON DATE OF SALE.
Full terms & conditions of auction available for inspection at our offices.
Contact: Justin Rohtbart for particulars.
114 Moore Street, Quigney, East London.
043 743 6355 / 083 789 2550 / admin@auctionone.co.za / justin@auctionone.co.za.
Subject to change without notice. Right of admission Reserved.