Intro

Duly instructed, by the Seller, We Will Offer by Public Auction the Immovable Property Situated At:
4 MENTOR STREET, CAPE AGULHAS, WESTERN CAPE.
OPPORTUNITY – VACANT STAND IN THE BEAUTIFUL CAPE AGULHAS!

Date and time
Date: 21 February 2020.
Time: 12:00 pm.
Venue: On-Site.
Viewing: 21 February 2020 | 11:00 – 12:00
ID & PROOF OF ADDRESS REQUIRED FOR REGISTRATION. 
*Follow our Pointer Boards from Main Road*
Description
OPPORTUNITY – VACANT STAND IN THE BEAUTIFUL CAPE AGULHAS!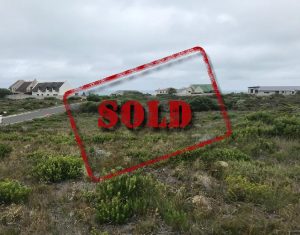 The superb tranquil position offers idyllic living in the town of Agulhus. Imagine beautiful strolls along the Agulhus coast, fishing and kids swimming in the Indian Ocean.
The stand is cleared and gently sloped. It is a short stroll to the beach (you can smell the sea air from the stand). Also very close to popular coffee shops / restaurants and also offers fantastic farm views as well as sea views if you go double story.
The stand is situated in a quiet street and offers perfect positioning whether you looking to create a home or holiday home.
Agulhus being the most southern point of Africa is immensely popular with tourists and locals.
This offers a great opportunity to purchase a great stand at excellent value for money.
Don't miss out!!!
Terms
TERMS:
Contact: Greg King for particulars.
125 Meade Street, Beacon Place, George, Western-Cape.
044 012 5004 / 084 556 6166 / greg@auctionone.co.za / gardenroute@auctionone.co.za
Subject to change without notice. Right of admission Reserved