Intro
We Have Sold At Public Auction The Property Situated At:

98 TENNYSON STREET, QUIGNEY, EAST LONDON
*POINTERS FROM CNR FITZPATRICK RD & TENNYSON STR *
QUIGNEY RENTAL PROPERTY– IN THE BEST LOCATION, MAKE IT RUN LIKE CLOCK WORK
Date and time
Date: 10 November 2020.
Time: 10:00 AM.
Venue: On Site.
Viewing: By Appointment or One Hour Before Auction.
ID & PROOF OF ADDRESS REQUIRED FOR REGISTRATION.
Description
A SUPERB LOCATION FOR RESIDENTIAL RENTAL RETURNS WITH MEGA POTENTIAL TO PRODUCE FINE RESULTS IN THIS EVER BUOYANT MARKET!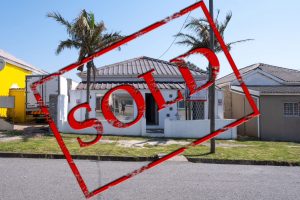 This home is neat, solid brick and near to the sea!
Boasting multiple double volume rooms whether it be the living areas or bedrooms and the added bonus of a well-appointed kitchen and bathroom.
The majority of the interior is tiled and the home has a functional security system.
On the exterior, you will find a spacious room with own separate access.
The positives include:
Within 200m of a major public transport route,
close proximity to shops,
University,
Beachfront,
entertainment,
Gym
and the CBD which is a massive employment node within our region.
With minor and simplistic renovation WE SEE EASY POTENTIAL FOR 9 ROOMS – Let's show you how!
Come buy your slice of the Quigney, It's About Time!
Terms
TERMS:
10% DEPOSIT, AUCTIONEERS COMMISSION & ADVERTISING COSTS PAYABLE ON THE FALL OF THE HAMMER.
Full terms & conditions of auction available for inspection at our offices.
Contact: Justin Rohtbart for particulars.
114 Moore Street, Quigney, East London.
043 743 6355 / 083 789 2550 / admin@auctionone.co.za / justin@auctionone.co.za.
Subject to change without notice. Right of admission Reserved.