Intro

We have sold at Auction the Vacant Land Situated At:
9 E FONTANA STREET,
DANA BAY.

*Follow Our Pointers from Flora Road.*
SERIOUS SELLER, MUST BE SOLD!
Date and time
Date: 17 April 2019..
Time: 11:00AM.
Venue: ON SITE - VACANT PLOT
Viewing: By Appointment or 1 Hour before auction.
ID & PROOF OF ADDRESS REQUIRED FOR REGISTRATION.
Gallety and description
BREATHTAKING OCEAN VIEWS!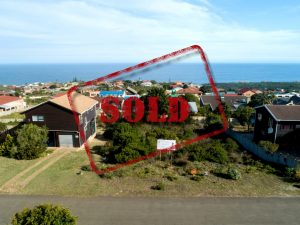 Looking to build a dream home with a Sea view?
Then don't miss our Auction of this Dana Bay plot, with breathtaking views of the sea and coastline. Situated on the outer edge of Dana Bay, this plot is nestled in quite an established neighbourhood.
The plot is 880 sqm and slopes gently towards the ocean. Let your mind run wild with design ideas for the perfect retirement / Holiday / Family home! Visualise yourself sitting on your deck or in your lounge enjoying the never ending sea view.
Turn the dream into a reality and make the perfect home for yourself.
With the oil find off the coast of Mossel Bay, property prices are bound to increase, so make the right investment and enjoy sea view living at its best!
Terms
TERMS:
10% DEPOSIT, AUCTIONEERS COMMISSION & ADVERTISING COSTS PAYABLE ON EVENING OF SALE.
Full terms & conditions of auction available for inspection.
Contact: Greg King for particulars.
125 Meade Street, Beacon Place, George, Western-Cape.
044 012 5004 / 084 556 6166 / greg@auctionone.co.za / gardenroute@auctionone.co.za
Subject to change without notice. Right of admission Reserved.