Intro
We Will Offer For Sale By Public Auction The Property Situated At:

ERF 279 – COFIMVABA, EASTERN CAPE

COFIMVABA INVESTMENT PROPERTY!

Date and time
Date: 2 September 2020.
Time: 11:00 AM.
Venue: On Site.
Viewing: One Hour Before Auction.
ID & PROOF OF ADDRESS REQUIRED FOR REGISTRATION.
Description
DESIGNED AND BUILT FOR INCOME PRODUCTION,
A BETTER INCOME PRODUCING PROPERTY WILL BE DIFFICULT TO FIND.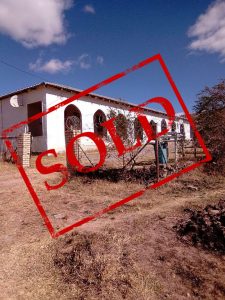 It's a unique build and ready for business with five almost identical flat-lets under one roof for easy maintenance and rental living which is in much demand within Cofimvaba plus the property is newly built (2015).
Three of the units have kitchen sinks installed.
Each spacious unit comprises of an open plan lounge/ kitchen area, 1 large bedroom and main en-suite bathroom for tenant privacy and convenience.
Each unit is fully tiled and on the exterior you will find a single attached garage for useful storage.
A veranda exists around the full length of the building.
The property is secured with a high fence, well lit and all windows are burglar proofed.
Prior to auction each unit was rented for: R3000.00 per month x 5 units = R15 000.00 per month or R180 000.00 Gross per annum.
It makes sense to own this type of property!
Come see for yourself!
Terms
TERMS:
10% DEPOSIT, AUCTIONEERS COMMISSION & ADVERTISING COSTS PAYABLE ON THE FALL OF THE HAMMER.
Full terms & conditions of auction available for inspection at our offices.
Contact: Justin Rohtbart for particulars.
114 Moore Street, Quigney, East London.
043 743 6355 / 083 789 2550 / admin@auctionone.co.za / justin@auctionone.co.za.
Subject to change without notice. Right of admission Reserved.